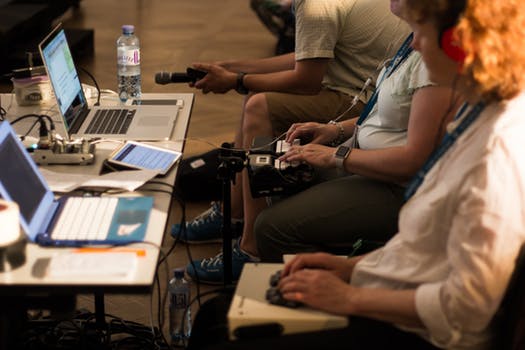 06 Jun

Productivity and Posture

Your productivity is remarkably HIGHER with PROPER POSTURE and dramatically LOWER with POOR POSTURE habits!

Productivity is a critical determinant of cost efficiency. Your level of productivity is a measure of your ability to take inputs and create useful outputs. Factors of productivity are the amount of time and resources utilised for production of useful outputs that can be used to generate profit or accomplish occupational goals.

Your posture, the structural framework of your body, impacts your ability to produce good work in an efficient amount of time.

Teachers Rank Postural Hygiene Programs as 'Excellent' for Improved Classroom Productivity. Maybe you rolled your eyes when your teacher told you to sit up straight in class. The reality is, your teacher had your "back." She understood the connection of upright postural design and better school performance. She was setting you up for success from the beginning.

Many of our habits are developed and fine tuned when we begin school. School-aged children gain more independence and develop into their "own person" when they become a part of the school system. This is the perfect time to develop proper postural habits that will stay with the child into adult years.

A research study performed in Japan showed that children with proper postural training had better in classroom behaviour and increased writing productivity. At the beginning of the training, only 20% of children had proper sitting posture, by the end of the posture training 90% of children sat up straight.

The teachers praised the program, rating it as 'excellent.' The children who participated in the postural hygiene training had better postural habits, a higher level of productivity, less back pain, and better focus in the classroom leading to better behaviour overall.

It Pays to Have Proper Posture. As productivity increases, your health and your wealth multiplies. Proper posture is a healthy lifestyle habit that can add quality and quantity to your years of life. Plus, the industrial ROI of proper workplace posture is a no-brainer!

A research study was performed of employees across multiple industries. The workers complained of fatigue, back pain, upper-body pain, hand and wrist pain and headaches linked to occupational tasks. Management acknowledged not having knowledge or access to ergonomics information. In fact, 94% of the companies did not carry out ergonomic assessments. 88% of managers acknowledged not having knowledge or access to ergonomic information.

A significant correlation was found among productivity indicators and health and organisational attributes. These researchers concluded that lack of skills in ergonomic training results in loss of worker productivity and reduced health and safety across industries.

It has always been an ambition within the ergonomic profession to ensure that design or re-design of production systems consider both productivity and employee wellbeing with proper posture. Smart companies know that an investment in ergonomic equipment and postural training is a key performance indicator for long-term success.

Take Action Now
Check Your Work Posture – Do you feel like you stand with confidence, poise, and upright posture? Or does your posture get worse throughout the workday and you notice that your shoulders round forward and you slouch in your chair?
Schedule Your Yearly Posture Evaluation – If you have a tendency of slouching, find it difficult to sit up straight for more than hour, or have pain and stiffness while at work, consult a Certified Posture Expert to have your yearly posture evaluation performed. The Posture Expert will check for the presence of postural distortion patterns.
Design a Successful Workspace – After a consult with a posture focused chiropractor design your workspace to promote healthy posture habits and wealthy productivity that will have a strong payback for the company over time.

---

TIME TO GET CHECKED?

Are you surviving rather than thriving? We will test and measure vital health parameters to determine your baseline and if we can help you regain vitality we will relish the opportunity to help you thrive!