27 Jul

How should you feel after a chiropractic adjustment?

Wow! As a chiropractor plying my trade for over 20 years, I am still in awe of the number of times a week that someone gets off the table and immediately says that they feel great, or at least much improved. It really is wonderful to know that in the space of a short period of time people can feel such profound changes. However, I'm jealous of those people because I personally have never had such immediate profound noticeable change immediately after an adjustment.

There are three types of responses people can have in how they "feel' after an adjustment. Simply put:-
You feel less symptoms
You feel more symptoms
You do not feel any difference
The reason there is such differences really boils down to the fact that everyone experiences life through their NERVOUS SYSTEM. Your nervous system is how you "FEEL" things and our nervous systems are all geared slightly differently depending on the life you have led and continue to lead. In other words your nervous system is purely a reflection of all the life experiences that you have had.
Most importantly only a tiny proportion of all the messages hitting the brain reach your sensory cortex or in other words the part of the brain where we "feel" things, but with proper spinal joint stimulation and movement such as that which occurs after a chiropractic adjustment other "non feeling" parts of the brain are stimulated meaning there are benefits whether we feel them or not.
It doesn't help me, though, from feeling a little flat that I'm not one of the lucky ones who feel great after an adjustment 🙁
Yours in Health
Dr Michael Bloom
TIME TO GET CHECKED?
Are you surviving rather than thriving? We will test and measure vital health parameters to determine your baseline and if we can help you regain vitality we will relish the opportunity to help you thrive!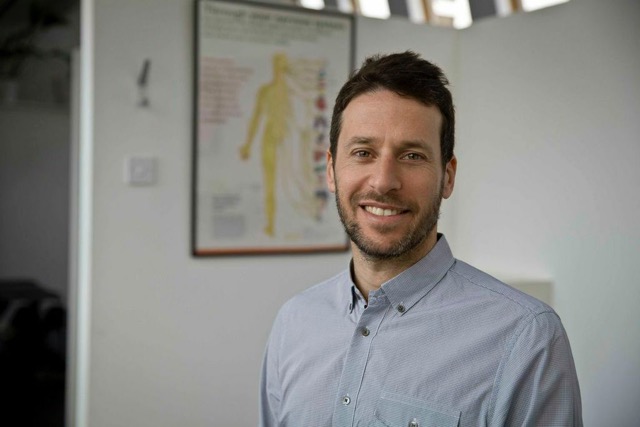 Dr Michael Bloom
Dr Michael Bloom has a wide and varying interest in what it takes to live a healthy and happy life. He has over 20 years experience as a chiropractor in Europe and Australia and has attended over 40 post graduate seminars and courses. Currently he has a particular interest in the declining posture of society and the health implications associated with poor posture.