05 Jul

Chiropractic Vs Surgery for Sciatica

Sciatica is literally a big fat pain in the arse! Sorry for cursing. Actually sciatica just refers to butt, thigh or leg pain that comes about from pinching or pressure on the sciatic nerve. The sciatic nerve itself originates from several smaller nerves in the low back.

One of the common reasons for people to suffer with sciatica is from having Lumbar (Low back) disc bulges or disc herniations. In the case of a disc herniation that is causing sciatica, surgery is sometimes one of the avenues that people head down. Having written that disc bulges and herniations are also common reasons people seek chiropractic care.

So what is the scoop on this. Given that surgery and chiropractic hands on care are more or less polar opposites, what do you do if you're faced with excruciating sciatica.

The answer is whatever rings more true to your way of thinking is probably the best option. Having said that I am naturally biased. (Show me a health practitioner that isn't biased about health concerns that are a common part of their practice! You've got more chance of finding a unicorn!) My bias, unsurprisingly is to follow all the forms of conservative (non surgical) care that you can to enable your body to heal itself. There are some extremely rare cases where surgery is essential and urgent but any well trained practitioner should be able to identify these within 5 minutes of meeting them. These a very rare cases! for the rest of the cases my opinion is to go conservative, buckle up for the healing journey, and watch your body do its stuff.

Please see a summary of some research reinforcing my "biased" view put together by Dr Jeff Langmaid in the USA.

If you need advice on sciatica, or disc issues be sure to get in contact.

Yours in Health

Dr Michael Bloom

Are you surviving rather than thriving? We will test and measure vital health parameters to determine your baseline and if we can help you regain vitality we will relish the opportunity to help you thrive!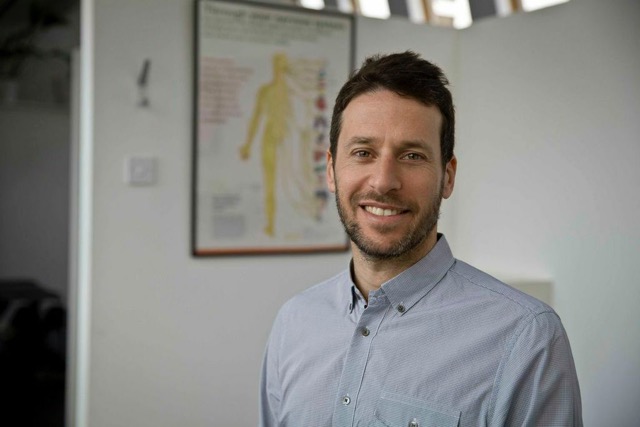 Dr Michael Bloom
Dr Michael Bloom has a wide and varying interest in what it takes to live a healthy and happy life. He has over 20 years experience as a chiropractor in Europe and Australia and has attended over 40 post graduate seminars and courses. Currently he has a particular interest in the declining posture of society and the health implications associated with poor posture.