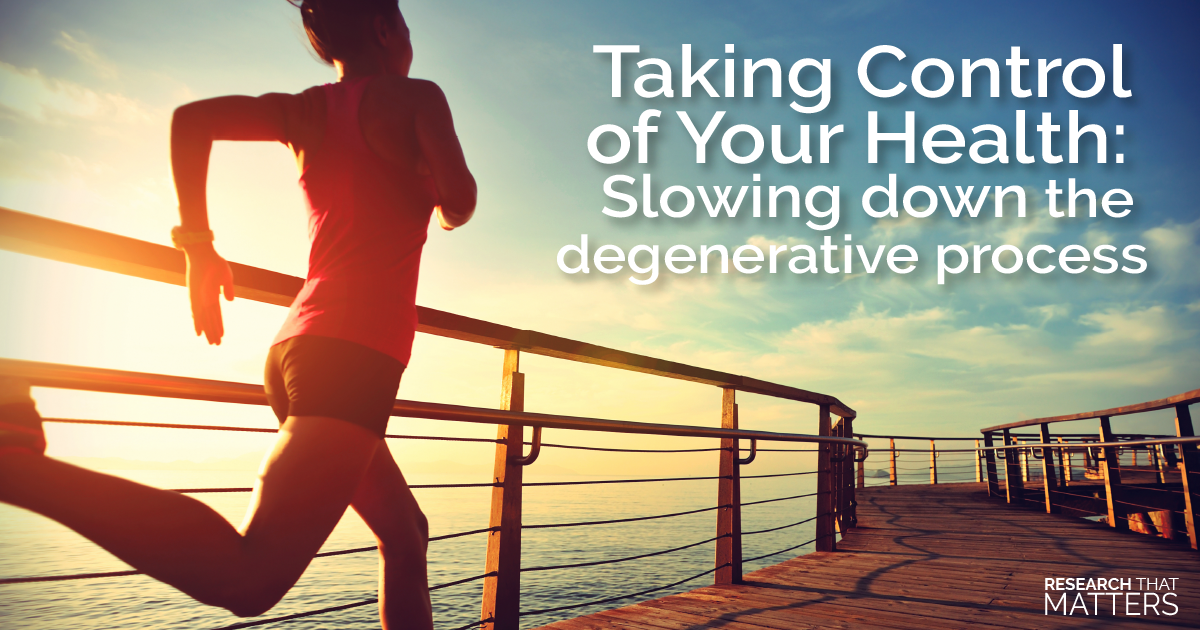 08 May

Taking Control of Your Health: Slowing Down the Degenerative Process

Bottom Line:

The dreaded degenerative disc disease. Well, it may not be so dreaded after all. You may be surprised to learn that degenerative disc disease is a part of the normal ageing process. As we age, our discs lose some of their water content and become less supple. This makes them appears darker on an MRI. And when they appear darker on MRI, you guessed it; they are labeled as degenerative.

Why it Matters:

Just because all of us will experience degenerative disc disease as we age doesn't mean that process is the same for everyone. Research has shown that by taking a pro-active approach with your spinal health, you may be able to slow down the degenerative process.
Degenerative changes are part of the normal ageing process due to the weight of gravity, injuries, and repetitive stress on your spine.
Researchers have found a correlation between the amount of arthritis in the spine and the severity of degenerative changes.
Stretching, exercising (regional motion) and chiropractic care (segmental motion) are thought to improve spinal biomechanics and may slow down the degenerative process.
Next Steps:
New research has shown that degenerative changes accelerate on joints that aren't moving correctly. We encourage you to take control of your spinal health with exercise, stretching, and even periodic chiropractic adjustments. By keeping your spine moving, you will have the best opportunity to slow down the ageing process while feeling great every step of the way.
Science Source(s):
Do modic changes, disc degeneration, translation and angular motion affect facet osteoarthritis of the lumbar spine. European Journal of Radiology. 2018
Are you surviving rather than thriving? We will test and measure vital health parameters to determine your baseline and if we can help you regain vitality we will relish the opportunity to help you thrive!
TIME TO GET CHECKED?
BOOK A CONSULTATION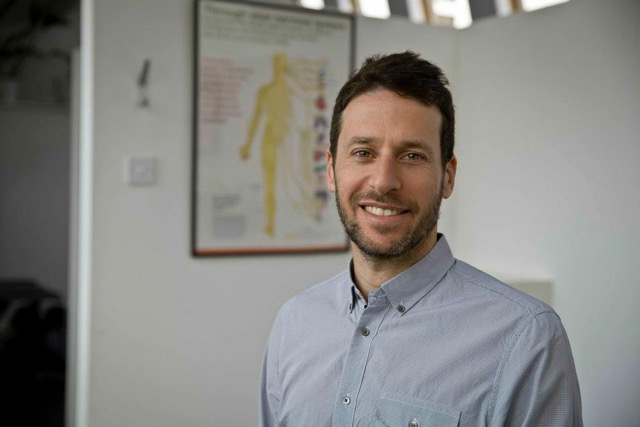 Dr Michael Bloom
Dr Michael Bloom has a wide and varying interest in what it takes to live a healthy and happy life. He has over 20 years experience as a chiropractor in Europe and Australia and has attended over 40 post graduate seminars and courses. Currently he has a particular interest in the declining posture of society and the health implications associated with poor posture.
Contact us